Richmond Plumbers
---
---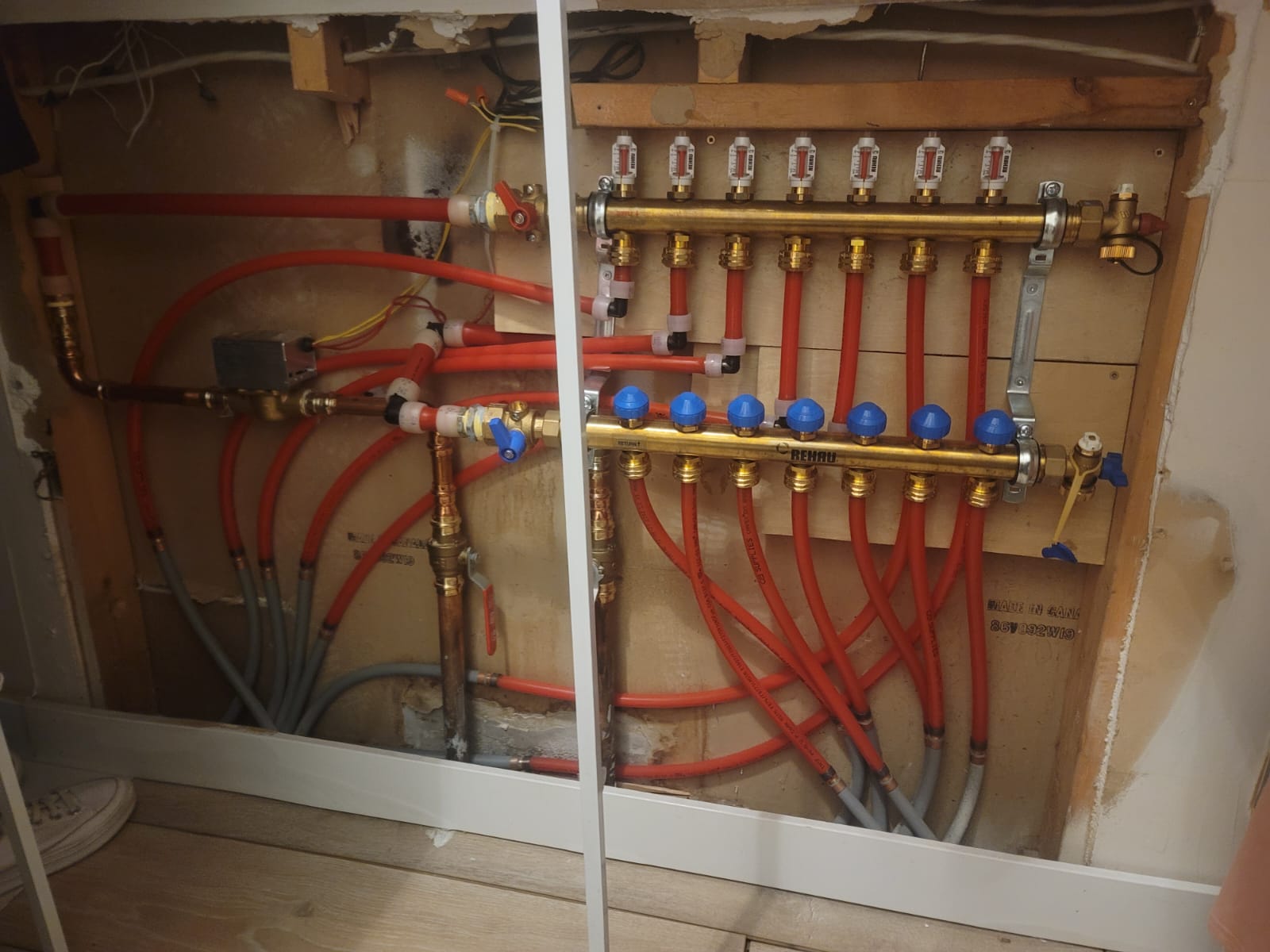 ---
Blueshore Mechanical can take care of your plumbing and heating issues. No matter the specifics, if you are facing plumbing problems, our contractors can provide prompt, professional, and quality services. Our reputation for providing innovative solutions at competitive rates sets us apart from other plumbing companies. We provide timely, same-day service, upfront pricing, and 100% guarantee on completed works to ensure your peace of mind. With a team of highly trained and fully licensed plumbing contractors, we can apply our extensive experience and knowledge to any situation.
---
A one-stop shop plumbing company, we are experts in everything to do with a building's plumbing and heating system. Whether you need an HVAC service like air conditioning installation or hot water tank replacement, or need a new sink installed, a leaky faucet fixed, or some other plumbing issue solved, make a service call to our experienced plumbers. 
We service all areas of the Lower Mainland, Fraser Valley, and Greater Vancouver, including Ladner, Tsawwassen, Delta, Surrey, and Richmond BC.
To book a plumbing contractor you can trust, give us a call at 604-728-BLUE (2583)
Residential Plumbing in Richmond
---
From repair to installation to maintenance, Blueshore Mechanical offers reliable service for everything plumbing, heating, and cooling. We understand the stress that comes with a malfunctioning plumbing system. Since your home is one of your largest investments, you need local plumbers that can provide an immediate response. When you invite a Richmond plumber into your home, it's important you trust their skills, training, and ability to quickly deal with all presenting problems. From bathroom and kitchen plumbing to clogged drains and new installations, we take care of plumbing, heating, and everything in between.
At Blueshore Mechanical, we can provide a variety of repair, installation, and maintenance services for your plumbing and heating, including:
Backflow prevention

Septic tank inspection

Drain cleaning

Video camera pipe inspection

Bathtub installation

Clogged toilet repair

Heat pump replacement

Hot water heater services 

Sewer system repair

Water filtration installation

New pipe installation

Sump pump services 

HVAC services

And more
---
Commercial Plumbers in Richmond, BC
---
When plumbing issues occur in your commercial building, you need the best plumbers for the job. Business owners, building managers, and strata members appreciate the great service we bring to their commercial projects. The plumbing in commercial buildings undergo a lot of stress and these types of technical plumbing issues require expertise, experience, and efficiency. Our contractors have it all. Whether it's a building with problematic plumbing, a construction needing a new system installed, or clogged heat pumps obstructing airflow, you need a plumber who can handle it all. Keep your business up and running with Blueshore Mechanical. 
If you are experiencing any of the following issues, our plumbing and heating company is here to help:
Overflowing toilets

Clogged drains

Low water pressure

Inconsistent water temperature 

Bad odours in the bathroom(s)

Poor airflow from air conditioning unit

Leaking fixtures

And much more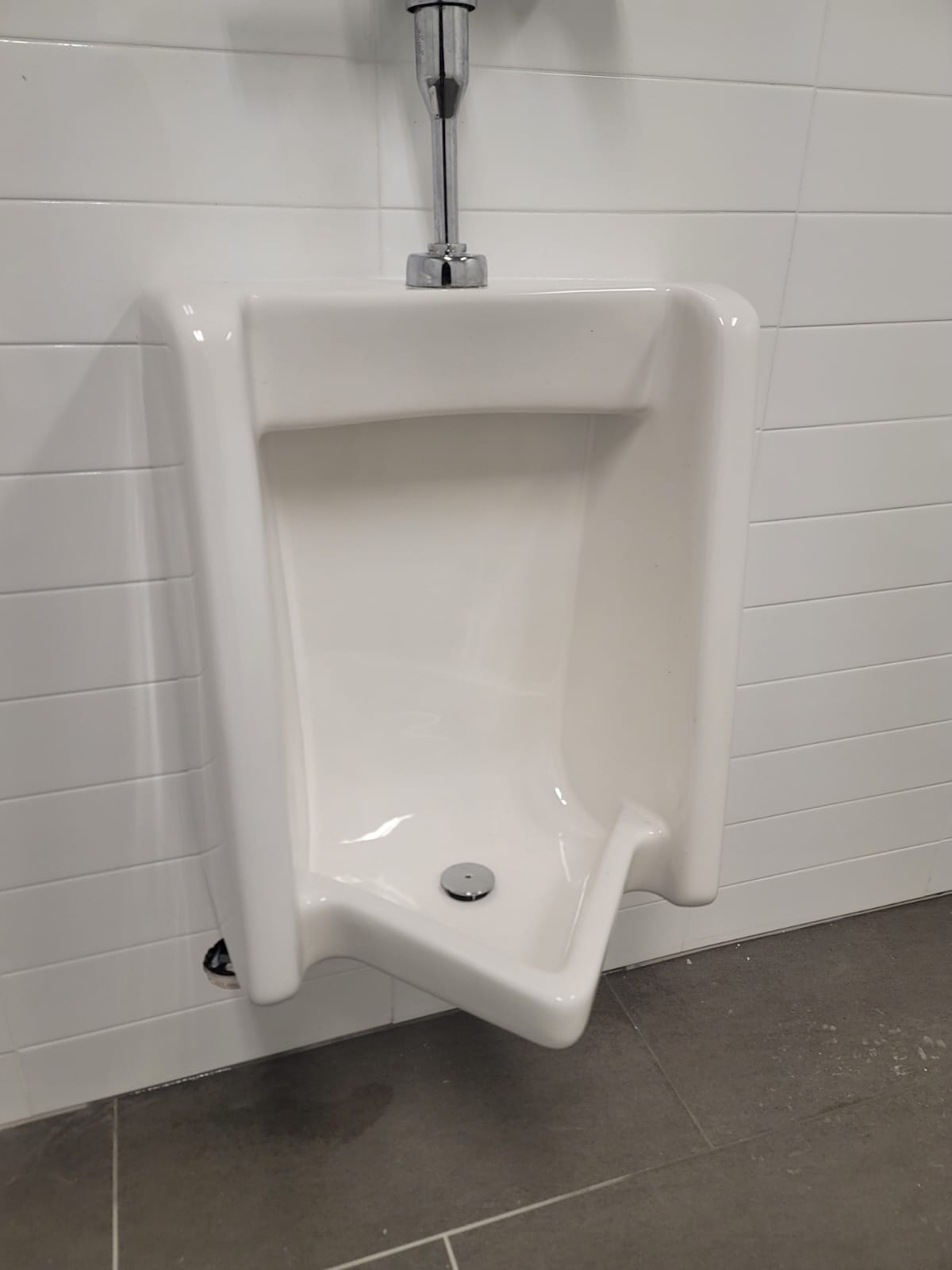 Plumbing, Heating, and Cooling Services in Richmond
---
Water Heater & Boiler Repairs
We specialize in water heater and boiler system repairs. A critical part of your home or building's comfort control, you want to ensure your heating system is safe, performing optimally, and is energy efficient. All of which save you money, stress, and resources. Our services include the installation, repair, and maintenance of water heaters and boilers in commercial and residential properties. We can also assist with gas conversions, control work, leak repair, pipe replacement, and annual maintenance checks to ensure safe operation. 
Drain Cleaning Service
In need of professional drain cleaning? If you are in the Richmond area and are experiencing low water pressure, clogging in your sewer system, or another form of compromised drainage, we have the plumber for the job. We will conduct a thorough assessment of your plumbing system to diagnose the issue and present reasonable solutions. Whether you are a homeowner or a business owner, Blueshore Mechanical offers full-service solutions to your drain cleaning problems. 
24/7 Emergency Plumbing Services in Richmond
We offer 24-hour emergency plumbing repair services for commercial and residential properties. No matter how big or small the task, our fully licensed and certified team of plumbing professionals can provide reliable emergency services. We arrive on time and ready to work, without leaving a mess behind us. For emergency plumbing, heating, and cooling services, call our experts at Blueshore Mechanical.
Why Choose Blueshore Mechanical as your Richmond Plumbers?
---
Quality Workmanship. We are proud to have a team of highly trained and capable Richmond plumbers. With several years of industry experience, our clients can feel confident in our services. Whether it's an installation or re-piping, a repair or replacement, we are a plumbing, heating, and cooling company customers can rely on. 
Client Focused. To us, good plumbing isn't just about the quality of work. We believe it is our responsibility to not only identify plumbing problems but walk our clients through every step of the issue and resolution. This allows them to make informed decisions and leads to a better customer experience overall. 
Competitive Rates. We don't just provide reliable, high-quality work. We are also a company that offers competitive rates in the plumbing industry. To ensure the safety, well-being, and comfort of our clients, we offer upfront prices with no hidden fees and guarantees on completed works. Every service is discussed at length to find the best solution for our clients.
We have a 5-star Google Review and A+ BBB Accreditation
Our Location
---
Across the Lower Mainland, Fraser Valley, and the Greater Vancouver areas, Blueshore mechanical offers residential, commercial, and retail plumbing & heating services. We offer free estimates and same-day service to our clients for plumbing, heating, backflow testing, renovations, and more.
---
Address
4586 62 St, Delta, BC V4K 3L7
---
Phone
Email
Hours
Monday         8 a.m.–6 p.m.
Tuesday         8 a.m.–6 p.m.
Wednesday  8 a.m.–6 p.m.
Thursday       8 a.m.–6 p.m.
Friday             8 a.m.–6 p.m.
Saturday       Closed
Sunday          Closed
Free Estimates
---
At Blueshore Mechanical, we prioritize the well-being and comfort of our clients. As such, we offer free estimates for all your plumbing and heating needs, to ensure we're on the same page from day one. No need to worry about hidden fees, we're upfront in our pricing and offer exceptional work at a fair cost.
Get Free Estimate Now